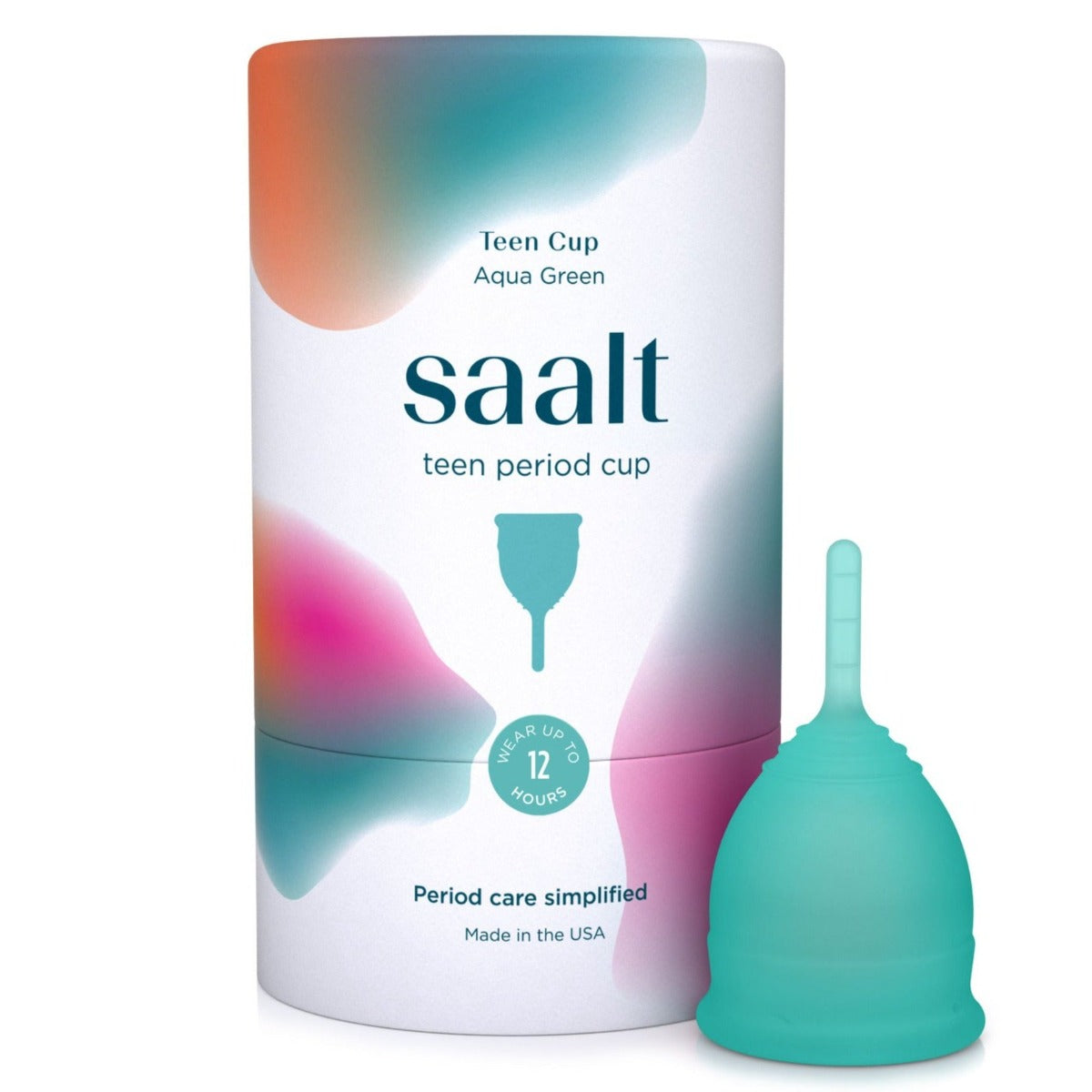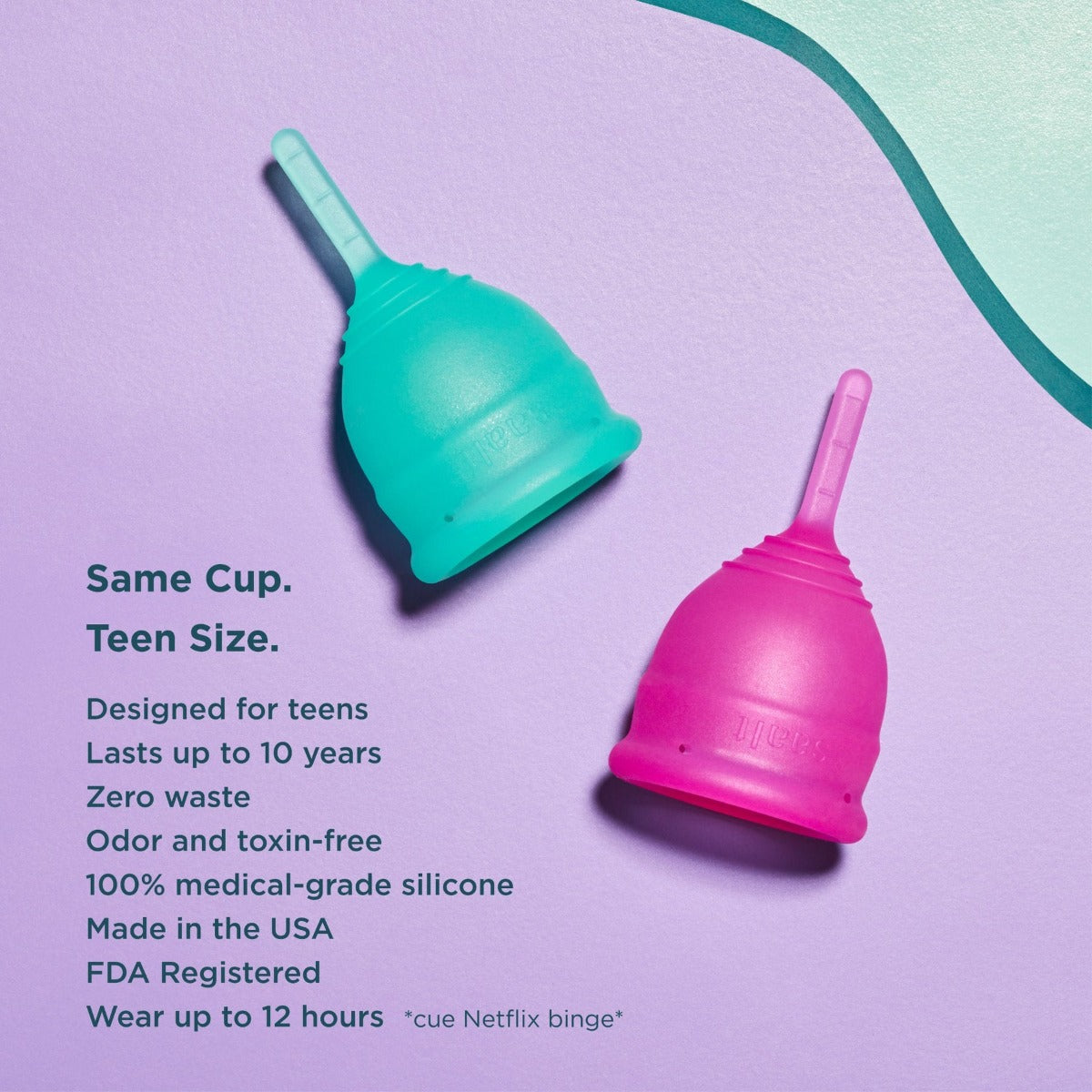 Peace out, pads. A smaller but just as mighty version of the original Saalt menstrual cup is here! Available in two fun colours, this little cup and its 12 hours of worry-free protection will change school days forever. And get this—it lasts up to 10 YEARS!
Each cup comes with a fun cotton carry pouch that easily fits in your favorite festival bag.
Includes one cup + one carry bag.
Saalt Teen is suited for:
Light to normal flow (2 tampons)
Teenager or first-time user
Please refer to our comparison chart to compare the measurements of our different cups.
Good hygiene and cleaning practices keep your vagina healthy, and your cup in good condition. The Lunette FeelBetter Cleanser is the best and most hassle-free option for cleaning your cup, both during and in between periods.
Info
Measurements:
Saalt Teen
Diameter: 

37.7mm

Cup body and stem: 

65mm

Volume: 15

ml
Colour: Wild Rose, Aqua Green
Material:
100% Medical Grade Silicone

USA FDA Approved
Singapore
Shipping
2-3 Working Days.
Free Shipping for Order S$70 & Above.
Self Pickup
Pick up location: Envspace, 103 Kallang Avenue, #07-06, Singapore 339504
Monday to Friday, 10.30am to 4.30pm. Not including public holidays and eves.

Malaysia
Shipping
3-7 Working Days.
Free Shipping for Order RM210 & Above.

Click here for other locations
Frequently Asked Questions