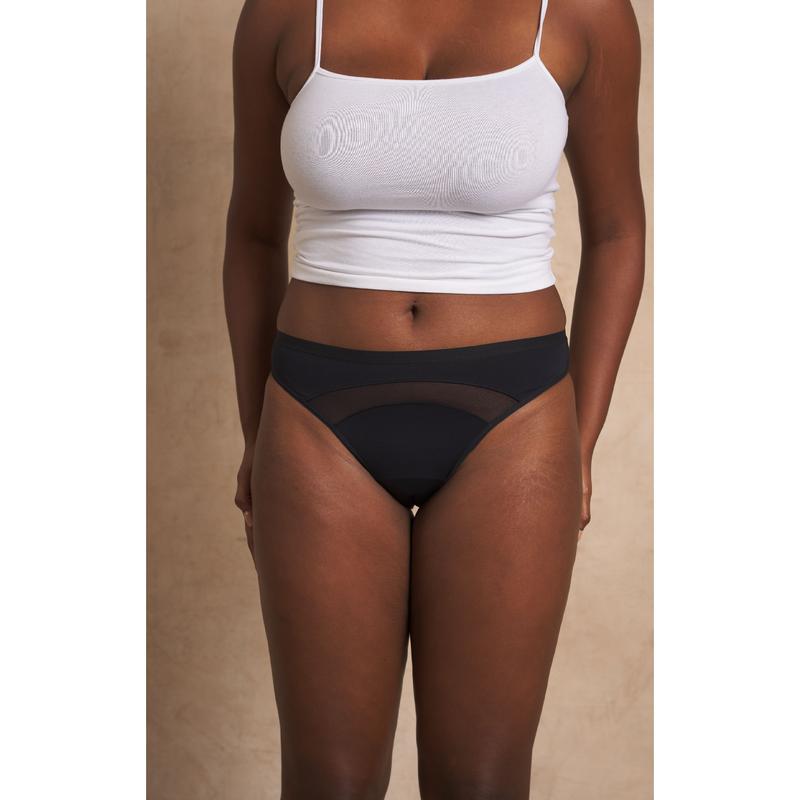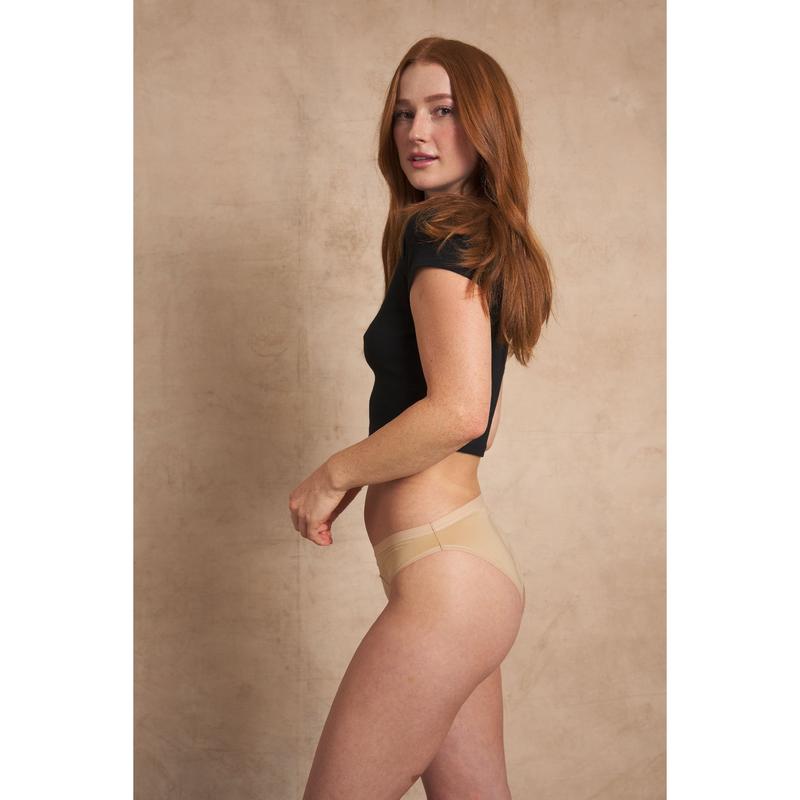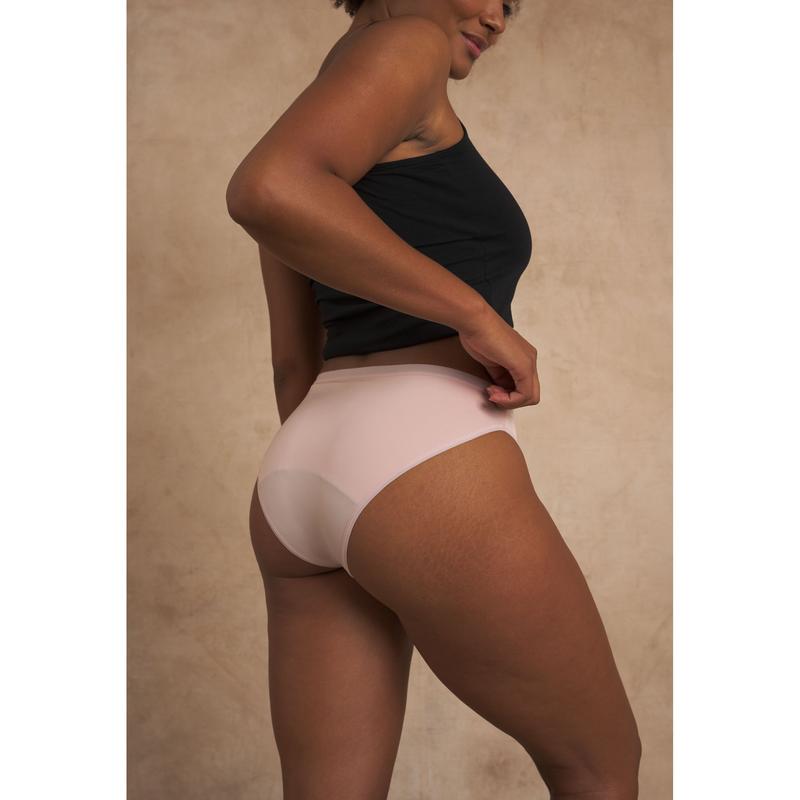 Saalt Period Underwear Elemental Bikini - Regular Absorbency
Regular Absorbency
Silky smooth fabric and a stroke of modern mesh combine with thin, flat seams for no-show, any-outfit comfort.
Why you'll love the fit: This mid-rise bikini style features less coverage for a made to flatter fit that locks in leaks.
Extra perks:
Designed in Paris. Because strong and beautiful is kinda our thing. 
Peace out, pads. The perfect replacement for pads and liners or backup for your cup or tampon without the pad-like bulk.
Fabric & Care
CARE
Take good care of Saalt Wear, and it will take great care of you.
After use, rinse your Saalt Wear in cold water to help avoid staining. Then, hand wash or machine wash on cold, preferably in a wash bag made for delicates. You can use detergent, but pass on the fabric softener, bleach, and iron to protect the tech. Proudly hang dry—energy efficient, and free.
FABRIC
Body: 80% Recycled Polyester, 20% Elastane
Mesh: 83% Polyamide, 17% Elastane
Lining: 100% Polyester
Gusset: 92% Recycled Polyester, 8% Spandex
Breathable PUL lined
ZERO TOXINS, ZERO WORRY
Ethically made in Sri Lanka
OEKO-TEX®️ and bluesign®️ approved
Certified free of PFAS and other harmful substances
Size Chart
 Fit: True to size (If between sizes, order one size up.)

Compare size with other brands of period underwear
Singapore
Shipping
2-3 Working Days.
Free Shipping for Order S$70 & Above.
Self Pickup
Pick up location: Envspace, 103 Kallang Avenue, #07-06, Singapore 339504
Monday to Friday, 10.30am to 4.30pm. Not including public holidays and eves.

Malaysia
Shipping
3-7 Working Days.
Free Shipping for Order RM210 & Above.

Click here for other locations
Frequently Asked Questions